Our dashing young gentlemen have been raised among us and are big loveable furry bears.  They enjoy snuggling on our beds or chasing laser lights.  Yes, they are part of our family and they enjoy a full social life outside of their big boy sleeping schedule.
WE ARE CURRENTLY RETIRING SOME OF OUR ADULT KINGS SO THAT WE CAN INTRODUCE OUR YOUNGER FELLAS AT THE END OF THIS YEAR.  IF YOU ARE INTERESTED IN ADOPTING ONE OF OUR MATURE MALES, WE ARE ACCEPTING INQUIRIES NOW.

PHINNEY OF O CANADA
Seal lynx point bicolour (carrying chocolate/dilute)
Phinney is retiring. He will be available for pet adoption after he is neutered.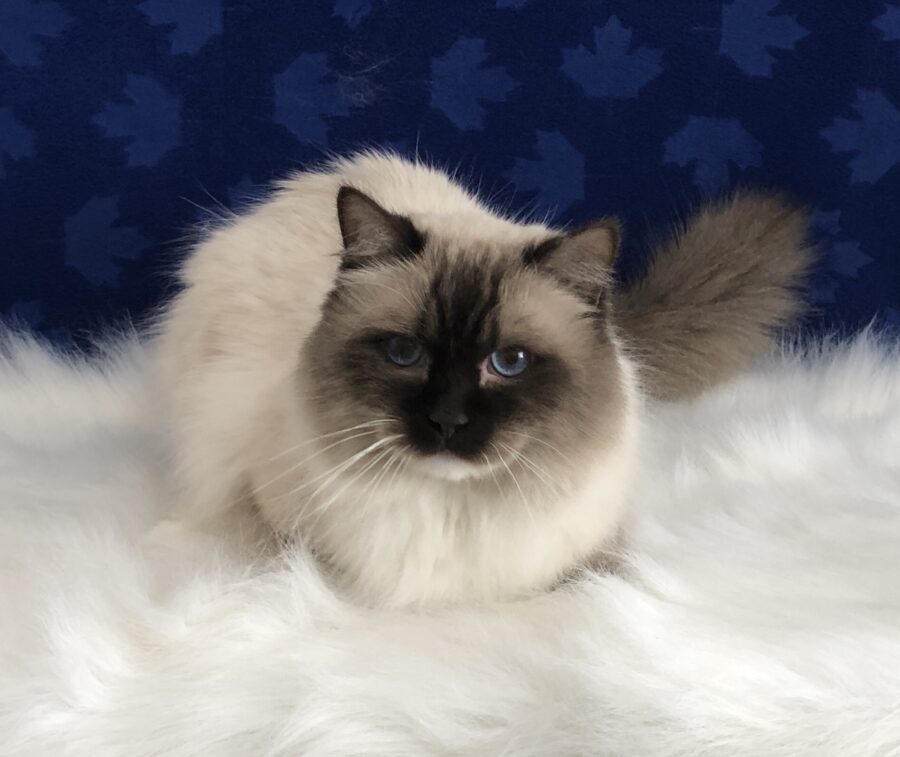 KINGMAN OF O CANADA
Chocolate point mitted (carrying dilute)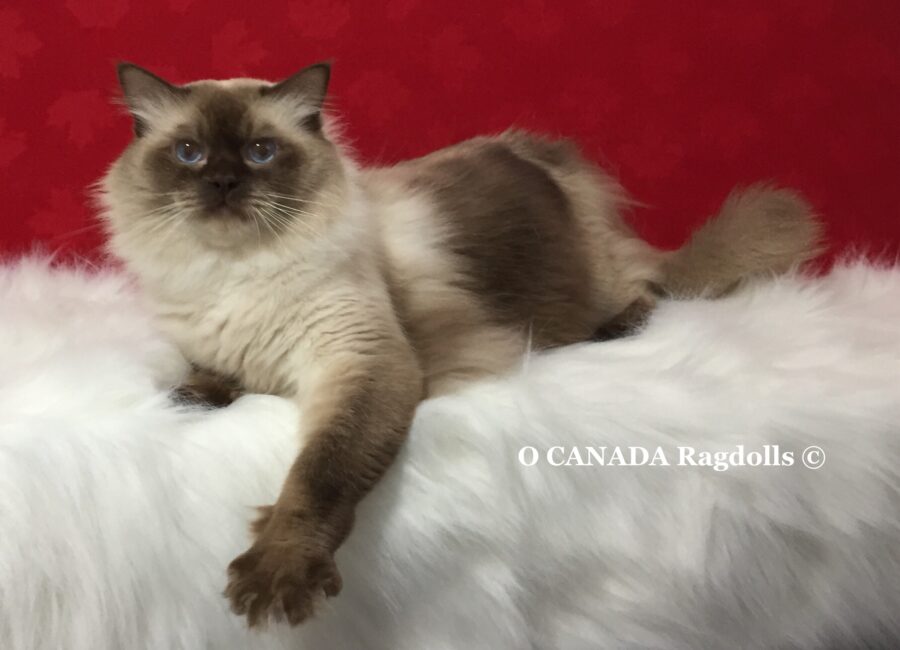 O CANADA ALGONQUIN MOUSSE
Chocolate point (carrying cinnamon/dilute)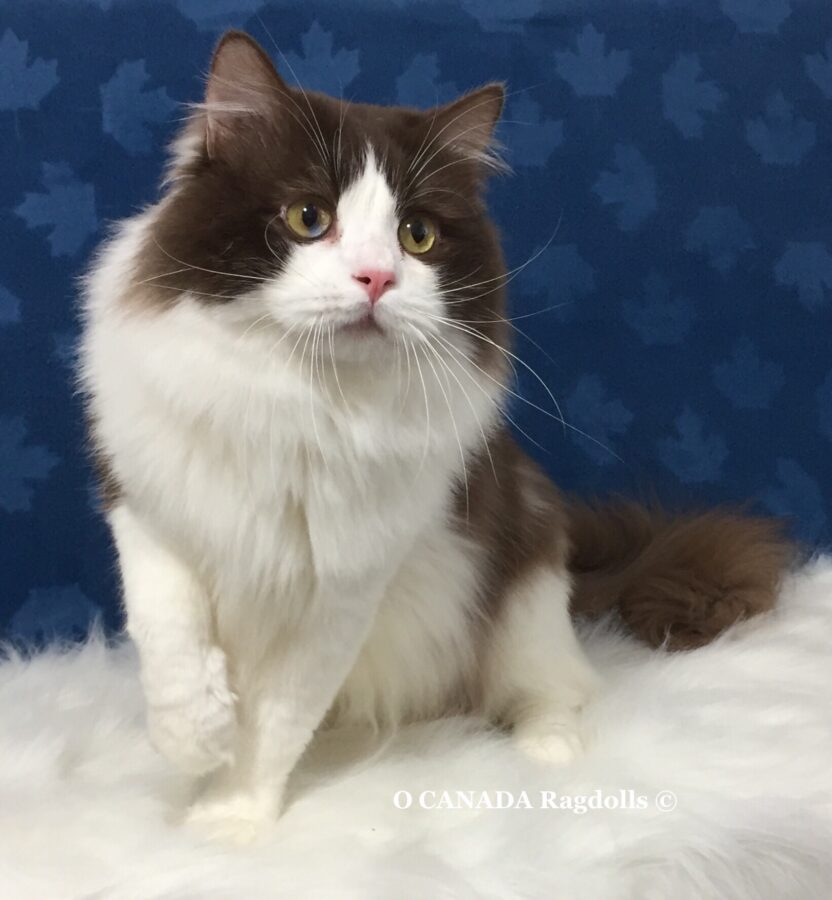 O CANADA PRINCE RUPERT REIGN
Chocolate bicolour (carrying cinnamon/dilute)