WE ARE DOWNSIZING OUR CATTERY AND HAVE ADULTS AVAILABLE NOW.
We periodically have mature kitties that are available for adoption, however we have specific requirements to ensure that they have a well deserved happily-ever-after. Integration of adult kitties will take an extra amount of patience and understanding but the rewards far outweigh the temporary sacrifice that is made.  Our mature Ragdolls are very special to us!
IMPORTANT: Please contact us with information about your location, family dynamic, work schedule and information about other pets you have AFTER you have read our Prerequisites. We respond promptly to serious inquiries that provide information as we have requested.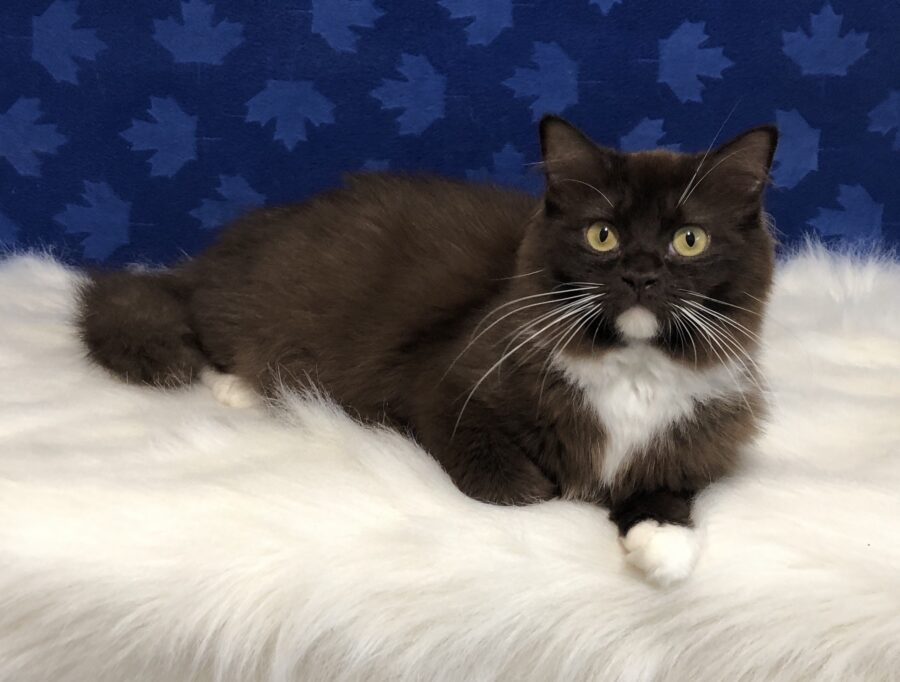 SECRET & HOT COCOA are absolutely in love with each other and we are looking for a family that would be willing to adopt these 1 year old girls as a forever pair. We want to keep them together because they have CHOSEN each other; they are never separate and even snuggle together with their paws draped over each other. They are deserving of a home where they will be able to continue their friendship forever. Secret is a solid black mitted 'tuxedo'  non traditional Ragdoll with gorgeous green eyes. Her fur is so sleek and shiny.  Cocoa is a solid chocolate mitted non traditional Ragdoll with golden eyes and sleek fur as well.  Both kitties are perfectly marked and their fur never tangles! These girls are already vaccinated, dewormed and spayed. They are exceptional kitties and would do very well in almost any loving environment!  $1000/pair