Our dashing young gentlemen have been raised among us and are big loveable furry bears.  They enjoy snuggling on our beds or chasing laser lights.  Yes, they are part of our family and they enjoy a full social life outside of their big boy sleeping schedule.
KINGMAN
Chocolate Point Mitted
What a dream come true!  He has plush fur, a huge head and large stature covering his heart of gold.  He commands attention with his presence alone.  If he was from Egypt, he would be Pharaoh. If he was from Persia, he would be Sultan. But, since he is from Canada, he is our King!  We look forward to many chocolate Royals in the near future!

O CANADA MAPLE SUGAR PAWS
Cream Mitted Smoke Mink  (cinnamon)

O CANADA LABRADOR LUMBER JACK  
Solid Chocolate Bicolour (cinnamon)

O CANADA ALGONQUIN MOUSSE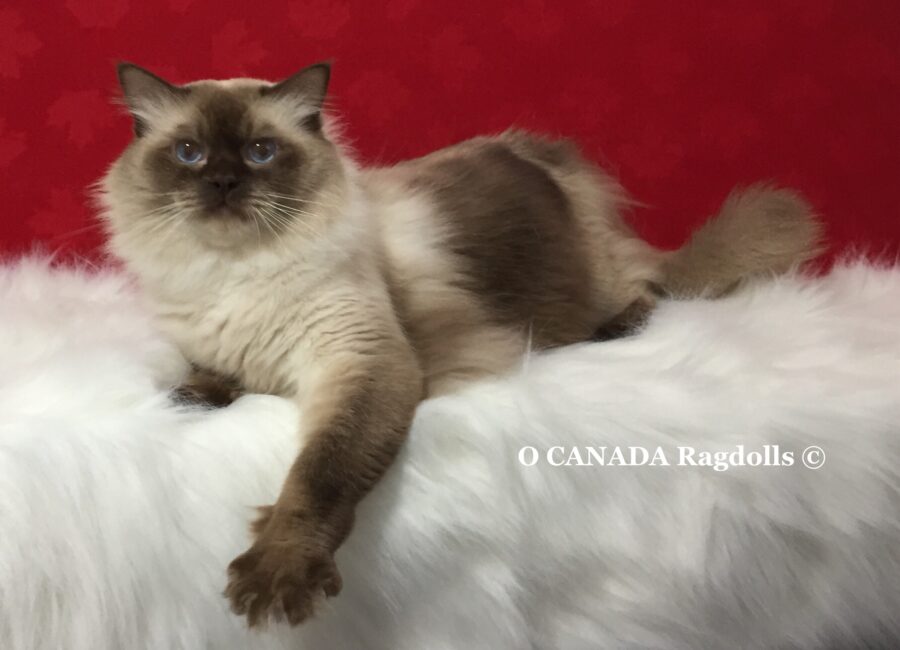 Chocolate Point (cinnamon)

O CANADA RUPERT REIGN
Solid Chocolate Bicolour (cinnamon)

ELLIOT OF O CANADA
Cream Point Mitted