We periodically have mature kitties that are available for adoption, however we have specific requirements to ensure that they have a well deserved happily-ever-after.  Integration of adult kitties will take an extra amount of patience and understanding but the rewards far outweigh the temporary sacrifice that is made.  Out mature Ragdolls are very special to us!
IMPORTANT: Please contact us with information about your location, family dynamic, work schedule and information about other pets you have AFTER you have read our Prerequisites. We respond promptly to serious inquiries that provide information as we have requested.

Seal Mink Male – 06/08/2014 – $450
HARLEY is soft to the touch and warming to the soul.  He's an exceptional companion who loves to be on one's lap and head bunts for attention.  He's not a heavy boy so his 'close company' is never tiring.  HARLEY is a good boy with proper litter box habits and very good manners.  He would be a delightful pet for someone who has plenty of time to converse with him and stroke his ego.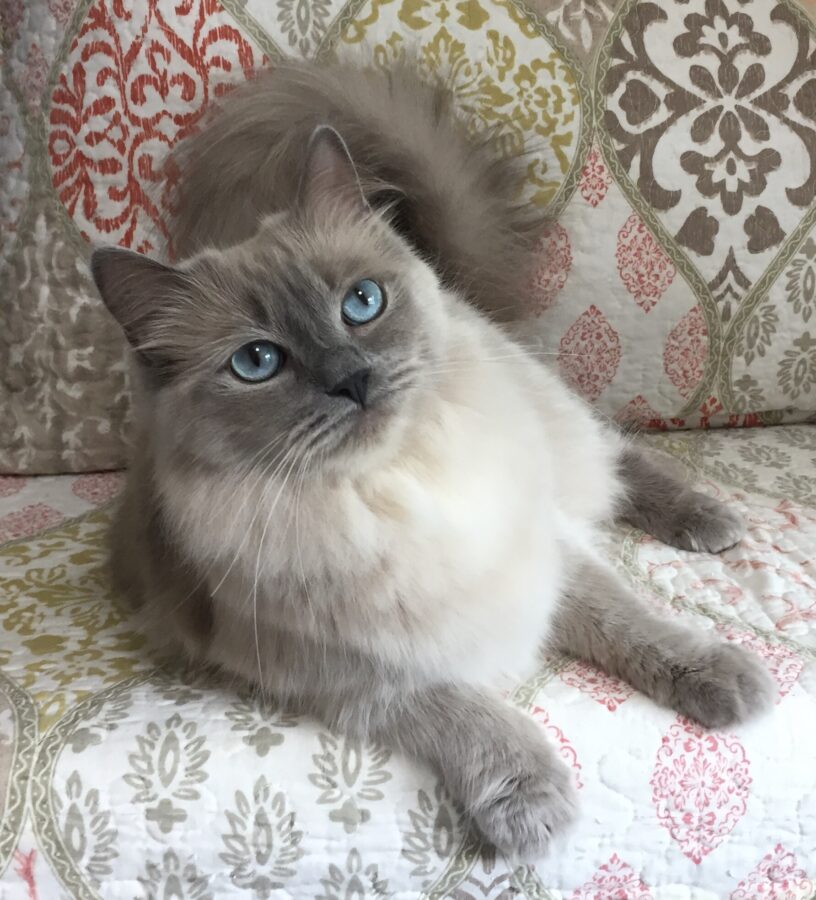 Blue Mink Female – 2 year old maiden – $650
SASSY is beautiful!  She wears her plume tail up high and walks as if she was a movie star in stilettos.  She's always been a pampered princess.  SASSY is very easy going and loves to be on one's lap.  She also takes numerous naps daily so she can be an available companion when the interesting stuff is happening.  She will be a delightful kitty in a home full of calm and easy.