These ladies enjoy a very comfortable lifestyle that allows them to take their pick as to where they soak up the sun during the day or rest their head at night.  With the exception of their very intensive duties for about 6 weeks with their new kittens, they each have 'lifestyle.'  These girls have very different personalities with individual needs that we lovingly accommodate…  It can be interesting serving so many Divas!
BETTY CROCKER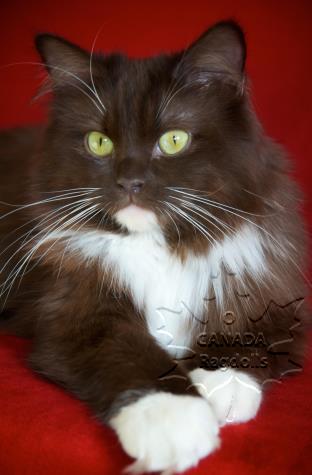 Solid Chocolate Mitted
Betty Crocker is our solid chocolate mitted cupcake kitty who is the self appointed kitchen cat. Her throne is the large stainless steel trash can that is high enough for her to oversee all of the culinary activity. Her name is very suitable…she is sweet just like sugar icing on a chocolate cake mix.

O CANADA PENNY IN MY POCKET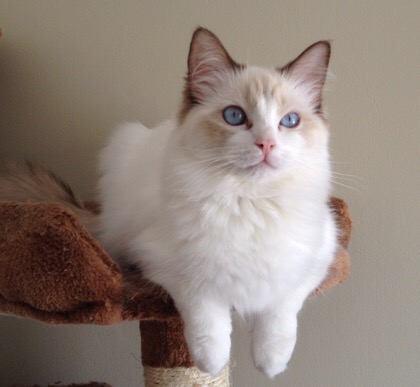 Chocolate Smoke Point Bicolour (cinnamon)

O CANADA SHIMMERING AURORA BOREALIS
Chocolate Point (cinnamon)

AMAZING GRACIE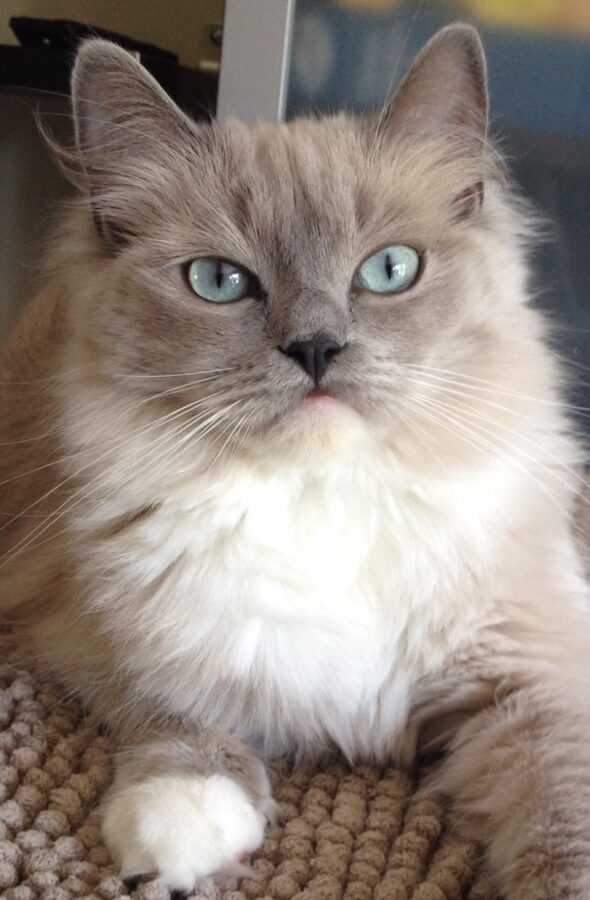 Blue Mink Mitted

O CANADA WHISPERING SILVER MAPLE
Lilac-Cream Tortie Smoke Point

O CANADA ATLANTIC ABIGALE
Seal Point (cinnamon)

O CANADA CINNAMON SAULT STE MARIE
Cinnamon Point Mitted

O CANADA ELLESMERE  EVENING
Seal Mink (chocolate)

BISQUIT
Lilac Lynx Point (cinnamon)